Analyzing player performances from the Denver Broncos' 16-24 loss to the San Francisco 49ers Sunday, highlighting the good and the bad.

Stud: Brandon Lloyd
Forget Brandon Marshall, we've got Brandon Lloyd.  Lloyd, who leads the NFL in receptions of 40 or more yards, had another big game, 7 catches for 169 yards and his fourth Touchdown of the season. See you in the Pro Bowl Brandon.  -Jon
Dud:Â  Kyle Orton (selected twice this week)

The game is on the line and you failed… Again. Life needs to evolve around you as a quarterback in the NFL and I just don't know if Orton is cut out for it. I love him, he's amazing, but screw him… Play better. – Ian Henson
Stats, stats, stats.
Yards, yards, yards.
Runs into sacks, runs into sacks, runs into sacks.
Timely fumbles & interceptions, timely fumbles & interceptions, timely fumbles & interceptions.
This guy can't win football games, at least not for the Broncos. Yank him.  You spent a first round pick on a QB, time to get him some reps.  Yes, I know the O-Line isn't in tip top shape for Tebow to succeed immediately, but experience is important.  It's "Tebow Tiiiiimmmme". – J. Kenneth K.
Orton went 28 for 40 with 369 yards, 1 touchdown, 1 interception, 4 sacks taken, and 1 fumble lost.

Stud: Jabar Gaffney
4 receptions and 54 yards is what you will see on the official stat sheet.  What you won't see is another 38 yards and a touchdown nullified by a bad call.  A good awakening for the veteran wide receiver who has been quiet over the last few games. – Josh Temple
Dud:Â  Josh McDaniels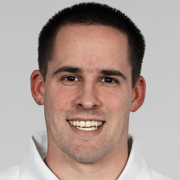 I watched the replay twice when I got home late last night.  Dud, Josh McDaniels.  His plate is too full, and he doesn't know how to call a productive offense.  It's time he dishes out play calling duties to someone else.  The very idea of "threatening deep to open up the run game" has completely escaped McDaniels.  Is he just out-thinking himself, calling two runs and an end around to start the game?  Have the Broncos even scored points in the opening quarter this season?  And, for God's sake, let Tebow throw a pass when he's on the field already. The predictability is just obscene at this point.
– Kyle Montgomery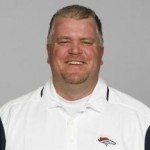 Dud:Â  Don "Wink" Martindale
Wink gets a dud for starting cornerback Andre Goodman who ended up gimpy for the better part of the game.  Playing Goodman allowed Michael Crabtree to put up the second killer touchdown allowing Denver to fall far behind.  A green Syd'Quan Thompson would've been much better than a beat up Andre.  Plus Thompson has one interception on the season, Goodman has 0. – Josh Temple
Dud:Â  Coaching staff.
Every game, every single game this season, the Broncos have stopped themselves with an inability to execute.  Either they seem unprepared, the calls were bad, or players make mistakes they simply should not be making. Vernon Davis coming wide open for an easy escape from a blitz?  Nice.  Kyle Orton not tucking the ball when running even though he's already made that mistake before?  I've seen bad Broncos teams before, but never this bad, and never this mistake-prone.  Coaches are supposed to have the players prepared, and it just feels like their preparations are not working. They can't execute their strengths and they can't shore up their weaknesses.  That is making them amongst
the worst 2 or 3 teams in the NFL right now. – E. Halsey Miles