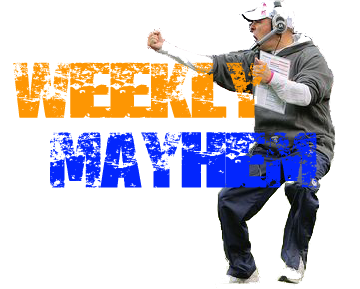 Just exactly how many sacks will Sam Bradford endure this Sunday? The rookie has looked like the real deal, but will it transition to the regular season? Darnell Dockett would sure like to welcome him to the NFL.
Mike Singletary has quietly been putting together one of the toughest and meanest defenses in the NFL, but just how loud will they start the season?
This Sunday afternoon is full of answered questions. Can the Eagles handle the hyped up packers? Who will prevail in the age old Cowboys vs. Redskins rivalry? Will the Ravens shut Rex Ryan up Monday Night? How badly will the Chargers beat the Chiefs?  Find out on Sunday, but you can read my thoughts after the jump.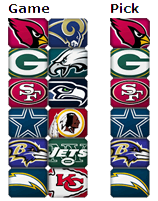 Arizona at St. Louis
The quarterback situation is interesting for both of these teams. Imagine if someone told you a couple years ago that Derek Anderson would be sending Matt Leinart to Houston to sit the bench? Actually, I may have believed them. Ken Whisenhunt has a shrewd defensive attitude so rookie Sam Bradford will have a lot on his plate in his first NFL start. I expect Bradford to play well, but it's too much to ask the guy to do it all on his first outing.

Score: Arizona 20, St. Louis 10
Green Bay at Philadelphia
The Aaron Rodgers of 2008 knows how the Kevin Kolb of feels. However, the Kolb would like to know what Rodgers knows now. The Packers are extremely hyped this year, and with good reason. There isn't really an extreme weak spot on the team. The only area of suspect is the offensive line, so keep an eye on rookie Brian Baluga. The Eagles don't look to be terrible, but there are a lot of questions about them and I don't think they'll be able to put it together quite so early.

Score: Packers 34, Eagles 20
San Fransisco at Seattle
The weather looks bad in Seattle and San Fransisco coming to town isn't going to make it any better. The Seahawks are in a state transition and the 49'ers are in a spot to win the division. The bright spots of Seattle's season will be rookie Earl Thomas (my pick for defensive rookie of the year) and Justin Forsett. The highlights of San Fransisco's season will be watching their defense punch everyone is the mouth. Alex Smith may not be able to win you a game, but Patrick Willis sure can help.

Score: San Fransisco 24, Seattle 7
Dallas at Washington
It doesn't really matter who's better when it comes to the Cowboys and Redskins. Every both teams come out to play, no matter what their record is. On paper the Cowboys are the better team, but FedEx Field will be packed for Mike Shanahan's first game, so expect the Skins to bring it. We all know Shanahan is a great X's and O's guy so he will keep the game close, but in the end I think the more experienced Cowboys team will prevail. Miles Austin will be earning his new paycheck against a suspect Washington secondary.

Score: Cowboys 27, Redskins 24
Baltimore at New York
If there is one place the Ravens are weak at it's no doubt in the secondary. If there is one player on the Jets who I'm not convinced about it's Mark Sanchez. I'm seeing a pattern. The Jets secondary should sufficiently shut down Joe Flacco and his veteran receivers, but that won't matter. Ray Rice is should have a great fantasy day getting all the check downs and hand-offs a playbook could offer. This game will be hard hitting and hard fought. What a great way to start Monday Night Football off.

Score: Ravens 17, Jets 13
San Diego at Kansas City
What a terrible way to close out Monday Night Football. How can ESPN even call this a double header? San Diego dominating a hapless Kansas City team is hardly what I'd call a game. The one thing Chiefs fans will enjoy seeing is Jamal Charles tearing up field. Too bad Kansas' defense is about as porous as a sponge. It will be interesting to see who Philip Rivers turns into his next Vincent Jackson.

Score: San Diego 35, Kansas 10
That's it for week one. Let me know what you think in the comments. Rip on my picks all you want, but don't you dare rip on my photoshoped logo!