Posted Mon Jan 11th by Monty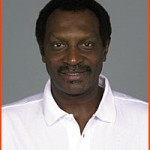 Denver Broncos running backs coach Bobby Turner will get to interview with the Washington Redskins after all.
After the Broncos denied the same request from the Redskins last week, they have now permitted Turner to interview in Washington, Adam Schefter reports. Schefter did not indicate whether Turner was interviewing for the same position as the original request (running backs coach, Turner's current title with the Broncos) or a different role.
Another possibility for the change of heart (and this is all speculation) is that, with Rick Dennison likely Houston-bound, the Broncos were more willing to let Turner go knowing that Dennison wouldn't be around in 2010 with him. Could this signal an overall offensive scheme change from Denver's storied zone blocking to New England's power blocking, of which Josh McDaniels would be more familiar? Stay tuned…