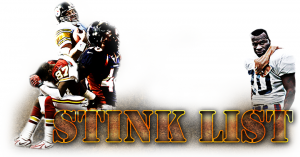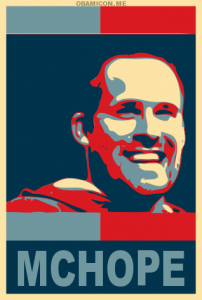 Broncos Family, what do you say we just chill? I know, I know, easier said than done.
It's possible though, right? We can all just zen out for the remaining four games.
Soak it all in.
We've celebrated (wins 1-6), we've screamed til our lungs bled (losses 1-4), and regained confidence through solidarity (wins 7 & 8).
We control our own destiny. We have hope. In the end, what more do you want? So sit back and relax. After all, we have been given the perfect opportunity to do so.
We streaked to the front:
An exhilarating and unpredictable start to our season.
We couldn't believe it, or we could, or we wanted to think we could have believed it, but we didn't, or we did.
We were questioned about the "realness" of our team, by everyone.
We were given a reason to buy Sports Illustrated, for the first time since…
We had a bad break up with our ex-QB and bathed in his misery, while we were out having fun with the new guy.
We slumped in the middle:
An underwhelming take on "win some, lose some".
We lost to 3 good teams and one bad team…right?
We were questioning the "realness" of our team.
We were sticking to our guns, even when we were getting sick to our guts.
We had enough when the ultimate enemy came to our house, ate our food, and left with our silverware in their pockets.
We regrouped, regained composure, retook control:
An overdue return to the comfort we'd grown accustomed to.
We were getting the job done. Winning the games we had to win.
We now knew the identity of our team. A team that will fight, a team that will outplay and outsmart any opponent on any given day.
We now controlled our own destiny.
In conversation with my friend Jeff a few weeks back, he brought up a good point, that hadn't struck me until this week.
When given the opportunity, fans should more enjoy a team with playoff potential.
That is to say, yes, the Broncos may not be an elite team in the NFL, but they are a team that is good enough to make a playoff push, a team that can put itself in a position to do the unthinkable.
A team that will give itself a chance.
Not a team that has no chance, or a team that has every chance.
So, we must win two home games, to most likely lock up a playoff spot. Everyone keeps saying this, because those home games are against Oakland, and Kansas City, but is it possible to lose both home games…and win both road games? Of course it is.
Do we have a chance to beat the Colts in Indy?
If anyone has a chance of taking out the undefeated Colts, it's Denver. The ground game has been superb during the resurgence. The Colts rank 18th in the league against the run, allowing 111yds per game, this combined with Moreno's push for ROY could be what determines this game.
Do we have a chance to beat the Eagles in Philly?
The only thing that needs to be brought up about this game is Dawkins homecoming. I myself have been thinking about attending this game, I hear the Philly fans are brutal, amongst the worst in the league. My theory: if I wear a Broncos Dawkins jersey I will be accepted with open arms and mild to harsh verbal abuse, at least it would negate any physical violence that may come my way. If there is any player in the league that can swing a game based on his emotions a lone, its Brian Dawkins. If you think the Broncos won't be up for this game, you're nutty.