Posted Mon Sep 21st by Monty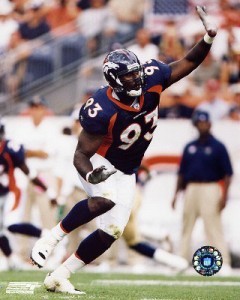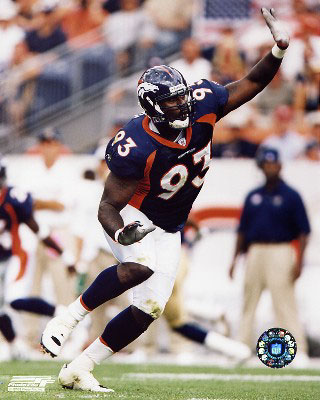 Former Denver Broncos defensive lineman Trevor Pryce is all class. After nine seasons with the Broncos from 1997-2005, Pryce signed with the Baltimore Ravens and has enjoyed plenty of success. He hasn't forgotten where he came from, though – a week after being elected to the Broncos' 50th Anniversary Team, Pryce took out this ad in the Denver Post, thanking the fans:
Dear Bronco fans,

You cheered for me and now I cheer for you. Thank you so much for this prestigious honor of naming me to the 50th anniversary team, one that I am humbled by and will cherish for the rest of my life.

Thank you all once again,
Trevor Pryce #93 and family
Pryce will be 35 when he becomes a free agent after 2010. Too soon to start the 2011 free agent wishlist?
Classy gesture by Trevor Pryce [All Things Broncos]