Posted Thu Sep 3rd by Monty


Broncos (0-3) vs. Cardinals (0-3)
Preseason Week 4
Thursday, Sep. 3, 2009 7:00 pm MT
GameBlog starts at 6:45
The Denver Broncos haven't been winless in the preseason since 1960, their first year of existence. They're at risk of it tonight. Should you care? Not in the least. It's preseason. Plus, there's something poetic and karmic about being able to say "Ha! My Broncos go winless in the preseason maybe once every fifty years!"
Coverage: CBS 4 Denver will cover the local with Gary Miller and Reggie Rivers on the coverage, while ABC 15 Phoenix will be providing the coverage for Arizona outcasts like me. NFL Network re-air at 11:00 p.m. MT Thursday.
(Note: We do not claim to provide play-by-play coverage. Just unique insights and fan commentary as the game unfolds. Check NFL.com if you're without TV coverage and chat along with us!)
Weather: Partly cloudy, 84 warm degrees. I'd say "perfect football weather" but my definition of perfect football weather is quite colder and wetter. 15mph winds NNE. Full weather profile. [Weather.com]
Matchups That Matter
Cheerleaders:
Denver's Lauren tells us, "Don't just follow your dreams…run after them, catch them." But, Lauren, if you are our dreams, do we still run after and catch them? Promise you won't sue? Edge: Close one, but Tara's married so Lauren gets the nod. Denver.
Coaches:

vs.

McDaniels vs. Whisenhunt
Ken Whisenhunt should have been the 2008 Coach of the Year. Edge: Arizona.
Quarterbacks: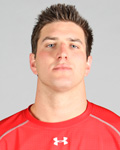 vs.

Brandstater vs. Warner
That's right, reports indicate the Broncos will see Kurt Warner tonight with backup Matt Leinart out due to injury. Edge: Arizona.
What to Expect
Expect to see a lot of Tom Brandstater, and expect to see him run the first-team offense. Per McD: "Our guys are going to play. (The starters) are not going to play into the second half or anything like that, but there are some things that we want to do better than what we have done." It's even possible the Broncos might run Knowshon Moreno out there, but I'm certainly hoping they don't.
Ingle Martin will take over for Brandstater, probably some time in the second half, and then the backups will be jockeying for position. Most of the 53-man roster is already set, but there are a few guys on the bubble who could make a statement tonight and force themselves onto the roster. I'll be paying attention the defense, running backs and wide receivers in particular.
What not to Expect
It's the fourth preseason game of the year, so don't expect a rousing sports entertainment experience, and don't expect a rowdy crowd a la last week. Tonight is for the die-hards who care about each and every player buried on that depth chart.
Come talk about the game here!