Posted Thu Jul 23rd by Monty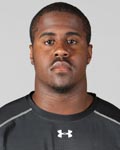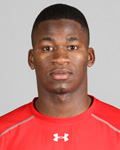 Quinn and McKinley
With only four days until the rookies report for training camp, it was about time the Denver Broncos got the ball rolling with draft-pick contracts.
Today, the team announced signings of tight end Richard Quinn (2nd round, 64th overall) and wide receiver Kenny McKinley (5th round, 141st overall). Along with seventh round pick C Blake Schlueter, these are the only three of ten 2009 Denver Broncos draft choices that have signed with the team to date.
The Broncos had a top-heavy draft, and still have yet to sign four players selected in the first two rounds (RB Knowshon Moreno, DE/OLB Robert Ayers, CB Alphonso Smith, and DB Darcel McBath). The Broncos have already begun contract discussions with their top overall selection Moreno.
It looks like Josh McDaniels and GM Brian Xanders have their work cut out for them in the next few days. Burn that midnight oil and get these rooks into camp on time. Press release after the jump.
BRONCOS SIGN 2009 NFL DRAFT CHOICES TE QUINN AND WR McKINLEY
ENGLEWOOD, Colo. — The Denver Broncos on Thursday signed tight end Richard Quinn and wide receiver Kenny McKinley, whom they selected in the 2009 NFL Draft. As per club policy, terms of the deals were not disclosed.
Quinn (6-foot-4, 255 pounds), who was chosen by Denver in the second round (64th overall) of the 2009 NFL Draft, played 34 career games (20 starts) in three seasons at the University of North Carolina. Regarded as one of the best blocking tight ends in the country, Quinn posted 12 receptions for 124 yards (10.3 avg.) with two touchdowns during his career with the Tar Heels.
The tight end received honorable mention All-America honors from Scout.com as a redshirt junior with North Carolina in 2008, starting 12-of-13 games played that season.
Quinn earned all-conference recognition during each of his two seasons at Maple Heights High School in Maple Heights, Ohio, after beginning his prep career at Butler High School in Huntsville, Ala. He was born on Sept. 6, 1986.
McKinley (6-foot-0, 183 pounds), who was chosen by Denver in the fifth round (141st overall) of the 2009 NFL Draft, played 47 career games (41 starts) in four seasons at the University of South Carolina. A two-time All-Southeastern Conference choice, he set South Carolina career records for receptions (207) and receiving yards (2,781) while adding 19 career touchdown catches.
As a senior in 2008, McKinley averaged an SEC-best 5.4 receptions per game (54-642, 4 TDs) and earned honorable mention all-conference accolades as a 10-game starter. He was a first-team All-SEC pick and earned several All-America honors as a junior, posting a conference-best and school-record 77 receptions (968 yds., 9 TDs) as a 12-game starter.
An all-county selection as a quarterback during his junior and senior seasons at South Cobb High School in Austell, Ga., McKinley was born on Jan. 31, 1987.