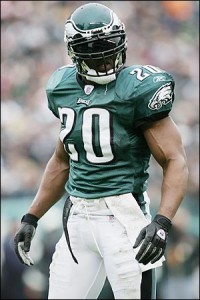 In the haze of the first day of preseason Denver has been mildly quiet, yet smart. Adam Schefter reports that Brian Dawkins is coming to visit Denver. Dawkins is a 35 year old, a 7 time pro bowler, and 13 seasons deep into his NFL career. There is no questioning the heart and fire Dawkins brings to the field, but at his age capability is a big factor. In 2008 he totaled 75 tackles, 6 forced fumbles, 3 sacks, and one interception. Safety is a huge need for the Broncos and with a weak safety draft class this year free agency might be the way to go. Josh Barrett is probably hoping that Dawkins lands in Denver because he could learn a whole lot. Don't think for once that Dawkins won't cost a pretty penny a well.
Rumored as well according to ProFooballTalk before it went down, that one of the teams on Ray Lewis' list is the Denver Broncos. A close source to Ray Lewis told Adam Schefter: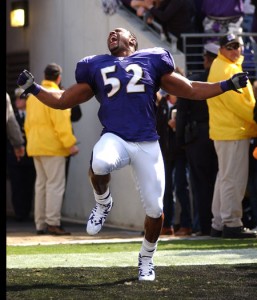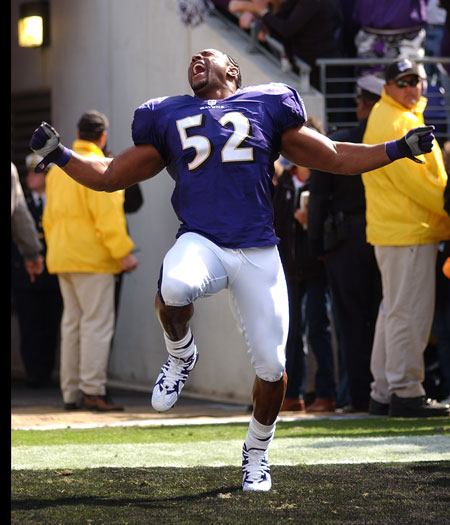 "Not if you knew Ray like I knew Ray," was his response. He even mentioned retirement as a possibility ahead of returning to Baltimore and insisted it was not a negotiationg ploy. "That's Ray," the source said.
That right there spells out his situation. The Baltimore Sun speculates due to the close relationship Lewis and Mike Nolan had that his landing in Denver is not out of the question. Let all of that soak in Denver fans, it is hypothetically possible to get two masterful and passionate old/veteran defensive players this offseason. For better or worse Denver is patiently on the move so far this offseason. CBS4 Denver reported that there may be up to 6 signings today.
What do you think Denver fans, is Dawkins and/or Lewis worth our while? Will age limit their production or even time on the field? Are either of them worth the ticket payers money? Air it out!