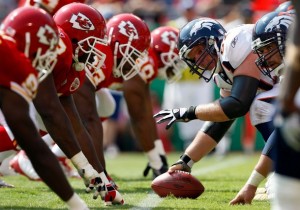 The Denver Broncos got good news as they began arranging themselves for the NFL Scouting Combine, Pro Bowl center Casey Wiegmann will be playing for what his agent Joe Linda said would be, "At least the next couple of years."
Wiegmann who is 36-years old, will return for at least one more season in Denver.
Exciting news, in that the Broncos will have at least one more season to groom the heir to Tom Nalen (who is believed to have retired, although not officially, yet). Wiegmann's decision also frees up a very early draft pick for use on defense, his decision probably came (at least a bit) at the assurance of new head coach Josh McDaniel.
Happy to have him? Should the Broncos still look to get a replacement for when Wiegmann does eventually retire, through the draft this season? Or is Denver okay with who they have currently on the roster? What do you think Nation?