Posted Sat Jan 3rd by Monty
BroncoTalk is celebrating the new year by looking back at the year that was – 2008. In Parts I and II, we took a look back at the year as a whole. Below you'll find BT's most visited posts in 2008. Enjoy.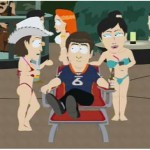 10. YouTube – Jay Cutler on South Park – A classic from 2007. Someone tell Stan that "some day" is now.
9. Clifford Russell Released from Hospital – From silly to downright scary. Thankfully Russell was released from the hospital after being taken off via stretcher in KC.
8. Travis Henry out in Denver – Henry's is a chapter I'd just as soon rip out of the great tale of the Denver Broncos. Please?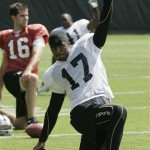 7. Walker Deal Worst Ever? – Yes, Javon Walker's deal was that bad.
6. Tatum Bell Returns – It took five injured running backs and a phone call to the Aurora Mall, but Tatum Bell returned to Denver against all odds.
5. Meet UDFA Wesley Woodyard – This post got a lot of love from Woodyard's fans from Kentucky. And deservedly so. Woodyard TORE IT UP in 2008.
4. All Sorts of Unrest in Oakland – The Raiders aftermath of the 2008 NFL Draft was particularly entertaining from a Broncos fan perspective. What a mess.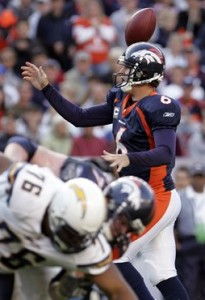 3. Five Reasons the Chargers SUCK – A few weeks ago, this was the top post. But the Broncos-Chargers Week 17 game brought up some old memories for a lot fans, who found the following gems from earlier in the season…
2. Ed Hochuli Explains – WhistleGate incurred plenty of reaction from both Chargers and Broncos fans alike. Needless to say, most San Diegans weren't satisfied with Hochuli's explanation.
1. Jay Cutler Calls Out Philip Rivers – Despite being posted in October, this was BT's top post in December, as well as 2008. This inter-division rivalry heated up for the season climax; hopefully those hungry for controversy were satisfied.
What a year! It didn't end up how we'd all like, but it was thrilling to say the least. Thanks to the Denver Broncos, the BT staff, and YOU, the terrific readers, for helping us make 2008 a breakthrough year for this little blog. Go Broncos!