Posted Thu Jan 1st by Monty
We're celebrating the New Year by looking back at the wild, wild year that was – 2008. Today is Part I: January through June. Part II is here. Part III on Saturday. Enjoy!
January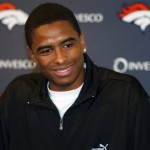 The 2007 season comes to an end, and the Broncos finish 7-9. Housecleaning is in order. Matt Lepsis retires. Immediately, Javon Walker says he wants out. Defensive top dog Jim Bates exits, along with Offensive top dog Mike Heimerdinger, although he left on his own terms. By the month's end, Jay Cutler and company were already preparing for big things in 08.
February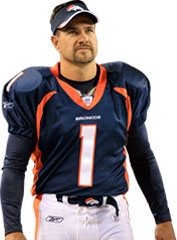 The Broncos prepare for a relatively mild free agency, focusing on making decisions with their own people before the period begins February 29th. They let franchise kicker Jason Elam hit the market, along with LB Ian Gold and WR Javon Walker.
March
Marcus Thomas: Arrested. Walker gets paid way too much to suck for the Raiders. GM Ted Sundquist is surprisingly fired. Former LB Al Wilson sues the Broncos, ending any "56 is back!" hype. Elam finds new digs on the market, signing with the Falcons. The Broncos make their best free agent signing in C Casey Wiegmann.
Brandon Marshall slips on a McDonald's bag wrestles with his brother hurts his arm.
April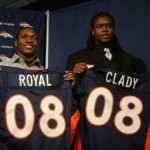 The "easy-as-pie, we're playing the tame NFC South and AFC East" schedule comes out. The Broncos trade for DT Dewayne Robertson. They sign WR Darrell Jackson.
Oh, and this little thing called the draft takes place, and I beg the Broncos to draft Ryan Clady. No, seriously, I beg and plead. Someone heard me. The draft is, how do you say, great success. The UDFAs aren't half bad, either. And the Raiders suck.
May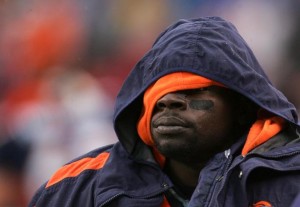 Holy crap, Jay Cutler has diabetes. The team holds their QB Camp/Mini-Camp. The Broncos sign Michael Pittman after Travis Henry misses practice. The NFL says 'adios' to the CBA. There's a big break in the Darrent Williams murder case, and the Darrent Williams Teen Center statue of #27 is unveiled.
June
Brandon Marshall suspension rumors heat up as the details of his troubled history with the law bubble to the surface. Javon Walker gets in some trouble of his own. On the lighter side, Smack Talk Week unleashes major pwnage on the Raiders, Chiefs, and Chargers. Philip Rivers: Found.
Part II of our Year in Review will drop tomorrow, covering the months of July through December. We understand football is to be played for much of this period of time. We can't wait.