Posted Wed Dec 10th by Monty
Hey, it's been a while since we've done one of these!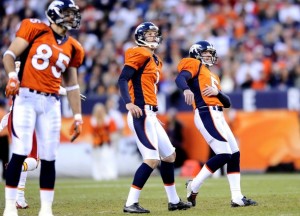 Mustard, Prater, and Kern look to the skies. (Reuters photo)
Your wittiest, most cleverest captions in the comments.
Previous Caption Winner – hercules rockefeller: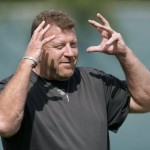 New Raiders coach John Goodman wishes he was back on the set of Roseanne.
Remember to leave your caption for the top photo. Happy captioning! Go Broncos!