Posted Mon Nov 17th by Monty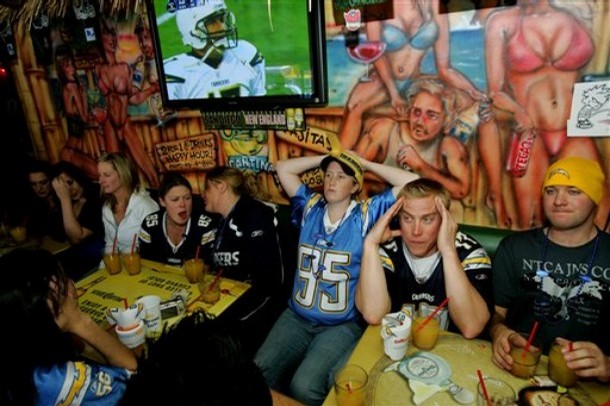 Chargers fans. (AP Photo)
The San Diego Chargers are running out of time. I mean, this can't be, can it? This just simply can't be! The Denver Broncos are winning the division? What is happening?
It must be the injuries. The Chargers had to put their starting linebacker on Injured Reserve. Their starting. Linebacker. Plus, their starting running back has been obviously hindered by some sort of injury all season. If the Broncos had to go through HALF of the injuries the Chargers did this season, they'd be crumbling for sure.
The Chargers are playing bad. But the Broncos are only one game up. Only one! If you're only a game up on a bad team, you're pretty much worse. You're not going to win the division. Nevermind that that makes absolutely no logical sense whatsoever.
What's that? They're two games up, you say?
Oh.
Screw it. Fire Norv!