Posted Mon Nov 10th by Monty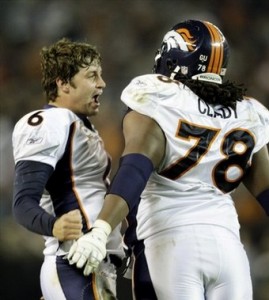 Jay Cutler and Ryan Clady. (AP Photo)
Your wittiest, most cleverest captions in the comments.
Top 10 Captions from Halloween: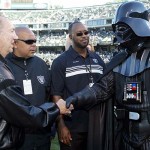 All 10 winners, in order of comment submission, after the jump…
It was really hard to choose folks. Half of them were flip-of-the coin between five others. Finally, if I had to pick one, it'd be Brenton Metzler's. I think I laughed for 10 straight minutes.
Remember to leave your caption for the top photo. Happy captioning!