Posted Thu Oct 9th by Monty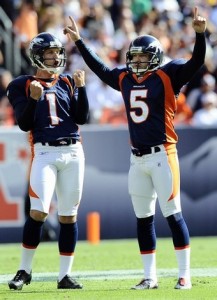 Brett Kern and Matt Prater celebrate (Reuters photo)
Your wittiest, most cleverest captions in the comments.
Yesterday's winner – Mark: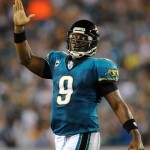 Garrad raises his hand: "Yes coach, I too, was offended by the Bronco fans yesterday. I tried to get a good night sleep, but I couldn't help but think about poor 'ol Henry. Poor guy, thats not 'PC'."
Remember to leave your caption for the top photo. Happy captioning!