Posted Wed Oct 1st by Monty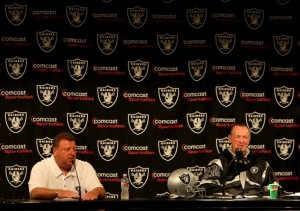 Tom Cable and Al Davis. A new era begins. (Getty Images)
Your wittiest, most cleverest captions in the comments.
Yesterday's winner – Big Vaughn: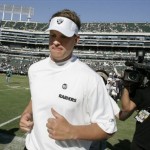 "Hey camera man! Make sure you get a good shot of my ass as i run out of this hell hole! I want Al to see what he can kiss!"
Remember to leave your caption for the top photo. Happy captioning!