Posted Thu Sep 18th by Monty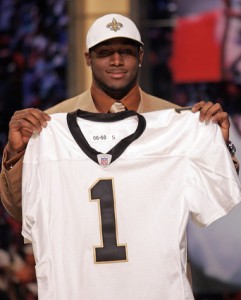 Surprise! Bush goes #2 in the 2006 draft.
Your wittiest, most cleverest captions in the comments.
Yesterday's winner – Boisebroncoguy: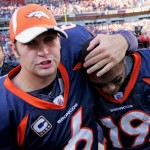 "Hide your eyes kid, you're too young to watch the cheerleaders walk by."
Remember to leave your caption for the top photo. Happy captioning!