Posted Wed Sep 10th by Monty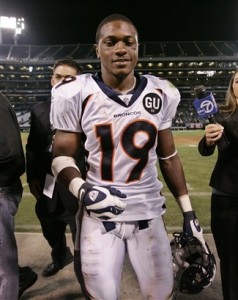 Eddie Royal and reporters post-game. (AP Photo/Paul Sakuma)
Your wittiest, most cleverest captions in the comments.
Yesterday's was by far the hardest to choose in the two months we've been doing this. I could have chosen 10-15 winners. Even then, I couldn't decide between two, so we have a tie. Excellent, excellent job everybody!
Yesterday's winner I – mikebirty: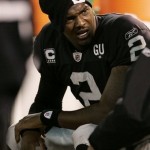 "I can't believe I lost 35 lbs. in the off season just to play on this team. Someone pass me the Ben and Jerrys."
Yesterday's winner II – mauibroncofan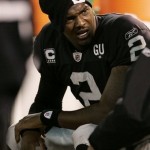 "So Javon, how do we give back our bonus and get off this team?"
Remember to leave your caption for the top photo. Happy captioning!