Posted Thu Aug 28th by Monty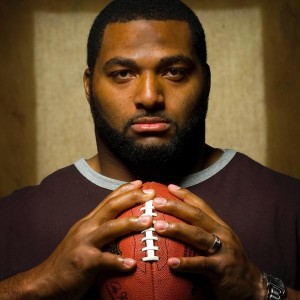 Straight out of the "WTF Files," the Denver Broncos have traded guard Montrae Holland to the Dallas Cowboys for a 2010 5th round draft pick.
After reporting to training camp overweight, Holland spent two weeks pushing the sled and getting back into football shape. A 16-game starter in 2007, Holland was arguably the Broncos' best offensive lineman. His absence in training camp was a surprise, and he subsequently lost his starting job to third year versatile OL Chris Kuper.
There was nothing apparent to suggest that he was in Mike Shanahan's fabled "doghouse" – comments from the coach and staff were encouraging, and sounded as if they were supporting Holland's battle back to the football field. This comes as a big surprise 11 days from the start of the regular season in Oakland.
I hate this move. Simply hate it. Holland gave us phenomenal depth, in one person. Anyone goes down, and the Broncos could shuffle a few of their current starters around (particularly Kuper), move Holland up to RG, and not miss a beat. Now the depth is shaky to say the least. I like the confidence in Kuper, but having 6 (7 counting Nalen-Wiegmann) starting-caliber linemen is never a bad thing! I simply hate this move. You?