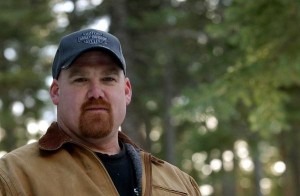 Gary Zimmerman only spent 5 years of his career playing for the Orange and Blue but that won't keep him from saying "My loyalty is to the Denver Broncos"  The dominant tackle played for a longer stretch in Minnesota, seven years to be exact.  But Gary appreciates Pat Bowlen for saving him from a sour situation when the Vikings refused to renegotiate his contract in 1993.  Zim threatened to retire but Bowlen came in and offered a trade to take the Hall of Fame tackle off of Minnesota's hands.
Zimmerman will be joined by fellow Bronco offensive linemen Mark Schlereth, Brian Habib, and David Diaz-Infante at his induction.  John Elway will also be attending as a fellow inductee.  Try not to get any stains on your shirt this time Stink.  Zim seems to have the respect for Pat Bowlen we keep hearing about these days.  This quote shows how he really feels about the Broncos.
"When I went to Denver it's like the dog who gets put to the pound and you get a new owner and the loyalty is to that new owner and the owner treats you good," Zimmerman said. "Coming from where I came from, they didn't treat people quite as well. I thought it was that way across the league, and then to go to Denver and to have your eyes open like that, it was just unbelievable, the respect and dignity."
It says a lot about a guy when Elway himself will try to chase you down at Sturgis of all places to try and get you to come out of retirement.
Stories via the Gazette and Denver Post