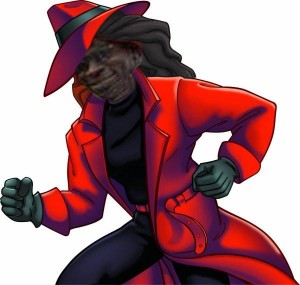 Has anyone else been curious as to where Travis Henry disappeared to since the Broncos cut him back on June 2nd?  Even the NFL insiders such as Schefter, Clayton,  Mortenson, etc. haven't heard a peep out of the running back.  You would at least think that the guy would be out trying to earn a job by doing workouts or something similar to what Kevin Jones has been up to.  But nothing, not even a blip on the NFL Free agency radar.
This gives credit to a statement that Bill Williamson made after Henry was cut.  After Travis was released by the Broncos, Williamson stated that he thought Henry was done in the NFL.  End of career.  After scraping the interwebs trying to find a trace of our former halfback, the only real evidence popped up in an NFL.com article by Adam Schefter.  He proposes that the Titans could possibly end up fronting some salary to bring him back to Tennessee being that they "know Henry and could better control him." Yeah, good luck with that guys, you can have him.
You have to wonder if Williamson is right.  Did Henry's desire for football just give out?  Maybe he figured having to divide up his portion of that NFL salary between himself and his nine different child support checks wasn't worth the effort.  He also has an uphill battle ahead to re-enter the NFL on a squad.  First he has the stigma of completely giving up on his team after they made efforts left and right to accommodate him over the past season.
The team was unhappy with Henry all spring. The final straw came in the last week when Henry stopped attending the team's organized activities. Although Henry had suffered a hamstring injury, he was required to attend workouts. (KFFL)
He also has to contend with a crowded free agent HB group right now.  One that contains the likes of Shaun Alexander, Cedric Benson, Ron Dayne, LaMont Jordan, and the above mentioned Kevin Jones.  If I were a GM or coach in the NFL right now, I sure as hell would take Jones or Alexander (even if he is over the hill) before wasting my time with Henry.  But look on the bright side Travis, Jeff Fisher used you as an example of what not to do during his rookie symposium speech.