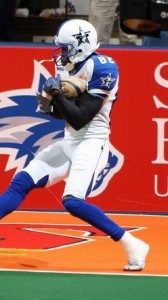 Welcome to quick hits.  This is a revamped section that BroncoTalk has decided to bring back.  This will mainly cover the odd little stories that didn't make the headlines or the daily links.  They probably deserve more than a line, but probably not an entire article.  (You'll see why in a minute)  First up, you get two weeks worth!
Former Broncos first rounder Marcus Nash had his neck broken in an AFL (Arena Football) playoff game this past week.  While Marcus will probably be known as one of Denver's biggest draft busts of all time, he had been doing exceptionally well for the Dallas Desperados where he had posted 5 consecutive 1000 yard seasons receiving.  He was also named the AFL offensive player of the year back in 2004.  Sad news indeed.  Here's hoping Marcus makes a good recovery to lead a normal life.  Sucks when a guy can find some success after washing out only to have it end like this.
It looks like Kyle wasn't the only one who felt like ESPN did a horrible job covering the AFC West.  Raider's section "Thoughts from the Darkside" over at MVN noticed that ESPN basically forgot that Oakland plays in the AFC West as well.   They seem to whine about Tom Jackason covering the Broncos, but what else is new.  At least the man is accurate.  I can't say the same for Eric Allen.  How does this man even have a job doing analysis?  You can tell the guy doesn't do his homework and seems to be about 25 steps behind.  Example: "Well lets see what the Broncos are doing for 2008 so I can look like I know what I'm talking about.  They don't have Brian Griese anymore!?!  They're gonna go 5-11 this year."
It looks like our hallowed ground that is Mile High Stadium (self respecting fans still refuse to call it Invesco Field) wants to be used by presidential candidate Barack Obama for his nomination speech.  The democratic national convention is being held at the Denver convention center this year and Barack says that he would like more of the everyday people attend his nomination.  I would be a little concerned about security, but if they can feel me up for a Bronco/Raider game, they can do the same to attendees for this little event.  Seems like our dusty old cow town might be getting a little bit of recognition these days.
Real Football 365 is wondering if us Bronco fans are tired of Brandon Marshall yet?  They decided to use the Denver Post forums to "read the pulse".  Nice testbed there RF365, it seems like most of the fringe types troll those boards rather than real fans.  Keep up that great reporting, love your stuff, especially when you kept wondering what we were going to do about our defensive coordinator after the Broncos had already promoted Slowik.  Using board comments to build an entire article is lame, excluding the case of Herc, those are just awesome.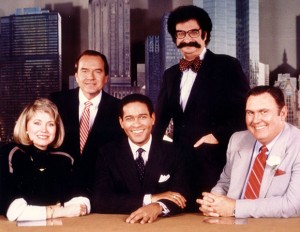 Your new NFL Network play by play announcer for this season which starts with the Broncos up against the Brownies on Nov. 10th is going to be Bob Papa.  He is most famously known for doing play by play for the N.Y. Giants.  Anything has to be better than falling asleep to Bryant Gumbel while Collinsworth brown noses the Patriots some more.  Maybe it's just me, but this guy is way too clean cut and healthy looking.  When I hear the name Bob Papa, I'm expecting something more along the lines of Da Bears Superfans, or this guy.