Posted Tue Jun 17th by Monty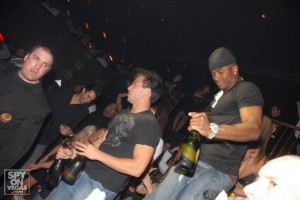 After Javon Walker's weekend of partying and subsequent days of hospitalization, details are beginning to surface regarding the events that led to his fractured orbital bone and related robbery.
Walker has estimated that he lost around $103,000 in cash and jewelry after he was grabbed and forced into a car, then beaten and robbed. He was carrying $3,000 in cash and over $100,000 in jewelry (check out his watch in the photo – click to enlarge).
Reports indicate that the extent of Walker's injuries include a moderate concussion and significant facial injuries.  It has already been reported that Walker suffered a fractured orbital bone.
Some had wondered why Javon Walker was found lying in this seemingly nondescript intersection. Piecing the story together, it seems that after Javon's assailants were through with him, they left him unconscious in this area and drove off, likely blocks or even miles away from where Walker was first grabbed.
Walker has been unable to give an official statement to this point, only briefly talking to police, and says he's still quite confused about what happened.  The police hope to interview him more extensively today.
Walking around Las Vegas with over $100k – most of it visible – is just plain dumb.  Everyone knows better.  I'm sure Javon knows better.  I'm not saying he deserved it, no one does, but there were a million different things he could have done to prevent this (lower profile, not being found alone, etc.).  He's paying for his mistake in spades.  I feel sorry for the guy, and hope he has a speedy recovery.