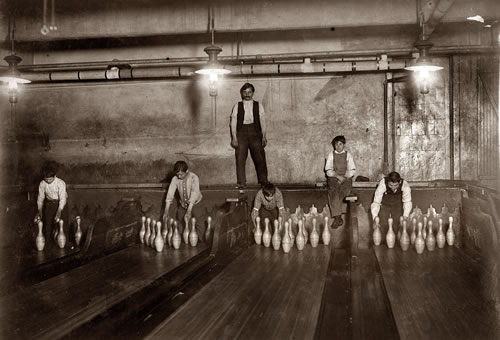 I just found this funny.  Not so much for the activity itself, but maybe that it was worthy of reporting on ESPN.
Posted by Bill Williamson
A bowling the Broncos go. Continuing a recent tradition, Denver coach Mike Shanahan is taking his team bowling today.
The morale-boosting event ends the club's on-field work before training camp. Denver ended its OTAs Thursday. Shanahan previously planned a two-day camp in early July but it's been canceled. The next time Denver hits the field will be July 25 for the first day of training camp. The team still has a few weeks remaining of the offseason conditioning program, though.