Posted Wed Jun 4th by Monty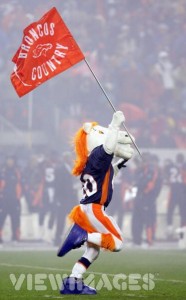 It's a War of Mascots, and the Denver Broncos' Miles is currently trailing "Raiders fans" in this CBS Sportsline poll. Yes, the fans are the mascot. Pretty lame, right?
Anyway, he was quick to ask for help in his blog, and we're happy to oblige, although something tells me if a "None of the above" option was available Jonathan would be the first to select it. (J/K Jonathan… couldn't resist).
I mean… we're going to let RAIDERS FANS beat our mascot? Up in arms, folks!
It's election season after all… go practice… vote here.