Posted Wed Apr 9th by Monty
In his most recent mailbag, Jeff Legwold of the Rocky Mountain News had a lot to say about the draft and the offensive line. What I particularly found interesting were his comments on the nickel package the Broncos would employ with new additions Boss Bailey and Niko Koutouvides.
"…Bailey and (D.J.) Williams would likely be the two linebackers on the field in the nickel. Bailey, even with some knee troubles in his career, is still the kind of athlete people don't see very often.

"I think Bailey could be the signing with the biggest impact in how the team plays both against the run as well as in the nickel situation. …

"In all of the drafts in which I've looked at players, Bailey is certainly on the short list of most athletic players I've ever seen. The guy was clocked under 4.4 in his 40s, at 233 pounds, before the '03 draft and was the leading tackler on what was the Southeastern Conference's No. 1 defense that season.

"I saw that team play live twice that season and as the regulars would know in this space, I still consider his blocked field goal against Tennessee – he made the play from the middle of the field simply by jumping up and blocking the kick – just may be one of the five most athletic plays I've seen in person."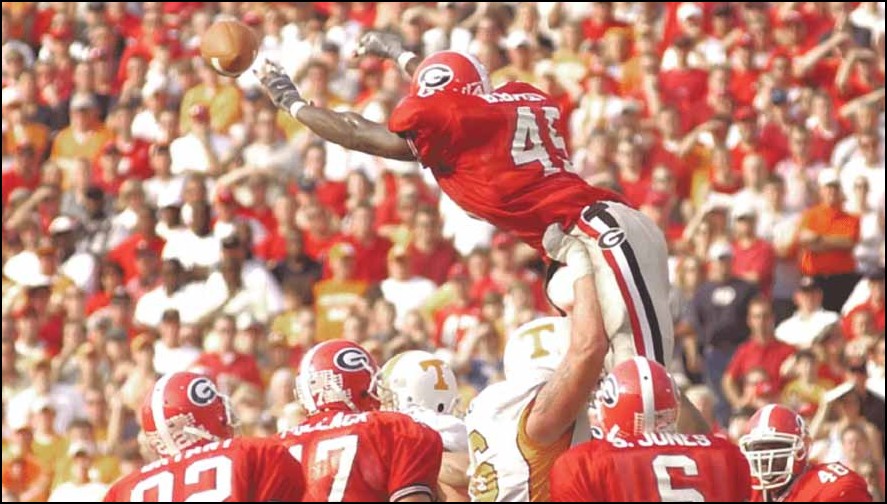 Bailey's athletic ability is unquestioned. Much like big brother Champ, Boss is a freak of nature that would make any football fan drool. Up to this point, that athleticism has yet to translate to the football field at the pro level.
Could he return to his college form and become a Pro Bowler for the Broncos? Wouldn't we all love to see that.