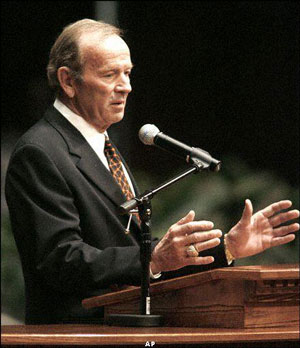 Pat Bowlen has been keeping a close eye on the Elam situation with him currently visiting the Falcons.  The Rocky Mountain News has an article up eluding to the Broncos owner possibly intervening if he is not happy with where the situation is headed.  When asked if he would get involved again in contract talks similar to the Lynch negotiations earlier in the off season.
"I've watched it. I haven't said anything to anybody . . . ," Bowlen said. "I'm sure our football people are watching that closely. But I can't really give you a really good answer to that question."
The article makes it appear that Pat would like to keep "the status quo" in Denver, and if he has to jump in and offer Elam a little more money to do that, then it might just happen.  Rasizer (author) states the feeling is that there should be some loyalty considered in the negotiations with Elam but the Broncos have to weigh that against a good business decision.
Bowlen when asked if this was comparable to the Lynch situation:
"I think there are some parallel scenarios there."