Posted Sat Feb 2nd by Monty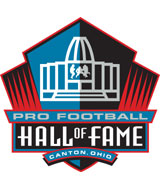 The Broncos have two very, very deserving candidates for the Hall of Fame on the ballot today. There's no doubt both Randy Gradishar and Gary Zimmerman belong in the Hall of Fame – the problem is that there are so many other names out there that are deserving.
Len Pasquerelli of ESPN even talked about how Broncos fans have bombarded the voters this week regarding the bias against our worthy team:
The best way to approach the process is to enter the meeting room with as open a mind as is humanly possible — though I'm not so naive that I think everyone, like the fans from Denver who have been bombarding selectors this week in support of linebacker Randy Gradishar and offensive tackle Gary Zimmerman, believes this.
(I had to read this sentence 3 times to get what he was saying – yes, Mr. Pasquerelli, we believe the voters are politically disinclined to vote for Broncos. That's putting it nicely, you cheap East-coast bias asshats).
With names like Derrick Thomas (as much as you hated him for being on the other side of the field, the guy is more than deserving to be enshrined already for what he did on the field, in my honest opinion), Art Monk (the poster boy for ridiculous Hall of Fame voting), Cris Carter, Darrell Green, and Paul Tagliabue up for debate – these are the headlining names, mind you, as far as the national media is concerned – it's hard to bump someone out of the Hall just to get a Bronco in. If those deserving candidates all get the votes – and I'm predicting they will – that only leaves 2 spots. Oh, and by the way, there are still 2 senior candidates up for the vote, who consistently seem to get in once they've reached this point.
But this is Gradishar's last chance before he is relegated to the seniors list. If either he or Zimmerman had to be elected, I would choose Gradishar in a heartbeat. He should have been enshrined nearly 20 years ago.
The Broncos are due for another member either way. I would love to see both, but I'm not getting greedy here. That type of complete turnaround by the voters might give me a heart attack.
The voting began at 9:30 this morning. Let's cross our fingers for Gradishar and/or Zimmerman to take their place besides Elway in the Hall of Fame.
The press conference is scheduled for 4:30 EST today.  You can watch it live at NFL.com or on TV through the NFL Network.  I'm pulling a double at work today, so bear with us – we'll get the (good or bad) news posted as soon as possible thereafter.